INDIVIDUAL COUNSLEING SERVICES IN FISHERS
We work with you one-on-one to dive deeper into the specific challenges that are keeping you from accomplishing more.
PERFORMANCE COUNSELING IN FISHERS, INDIANA
Individual Counseling Services
We often stand as our own roadblocks to success. In order to overcome these obstacles, we have to dive into ourselves. Counseling is a great opportunity to learn about yourself and unveil your inner strength. 
One-on-one sessions are tailored to meet your individual needs. Together, we collaborate and come up with a game plan that first establishes your goals. Sometimes figuring out your dreams and aspirations can be the hardest part. After creating a vision and a mental dream board of your goals, we break down the big picture into smaller, achievable steps.
Counseling is an effective way to improve quality of life. Performance counseling is unique in that it addresses issues tailored to individuals who are under a lot of pressure to perform. High performers such as athletes, business professionals, and musicians have unique challenges that can benefit from a practice that specializes in performance psychology.
What Happens During The Intake Session?
The intake session ($150) lasts up to two hours and includes review of practice policy and paperwork. Next, I gather lots of information by asking very specific questions. I use a semi-structured interviewing process to help guide the questioning process. This helps me get an idea of what's going on and how I can assist you. 
I categorize the presenting issue based on the information received. I use a classification system adapted from the Multilevel Classification System for Sport Psychology (MCS-SP). This system breaks down performance issues into 4 categories:
Performance Development: individual functions well and consistently overall and would like to enhance performance through mental skills training; there is no evidence of developmental, transitional, behavioral, interpersonal, or intrapersonal psychological factors affecting performance (e.g. individual wants to gain mental focus and refine goals)
Performance Dysfunction: individual experiences slump/stagnant in performance; psychological barriers such as developmental, interpersonal, transitional, and cognitive schema-based issues negatively impact individual (e.g. individual struggles to adjust to next level, individual's fear of failing is getting in the way of performance)
Performance Impairment: individual experiences severe affective or behavioral dysregulation that disrupts functioning (e.g. clinical depression or anxiety, eating disorders, PTSD, anger/impulsive problems)
Performance Termination: individual experiences stressors relating to termination of career (e.g. unexpected career ending injury, voluntary termination of sport/job/music)
Once the problem has been categorized, we collaborate on creating a treatment plan. Treatment plans include goals with specific, time-based objectives. Once we agree on the treatment plan, we both sign the document.
Circumstances may change and classification of problem and subsequent treatment plans might need to be adjusted.
What Happens During Counseling Sessions?
Follow up counseling sessions ($125/session) last an hour and include implementation of the treatment plan. 
Sessions are unique and designed specifically for the client. To accommodate scheduling and distance obstacles within the state of Indiana, I offer both in-person and online counseling options. Both options are a great way to kick-start your journey towards success.
Counseling sessions serve as a chance to learn about yourself and to problem-solve. Cress Counseling & Consultation Services is distinct in that we use a combination of sport & performance psychology techniques and traditional counseling interventions to help high performers overcome mental obstacles. Thoughts, feelings, and behaviors are intertwined with each other and play a big role in learning about yourself. It can be difficult telling the difference between thoughts and emotions. Taking time to reflect and break-down exactly what's going on with your thoughts, feelings, and behaviors is part of the counseling process. As a licensed mental health counselor, I am trained to help guide you in this process.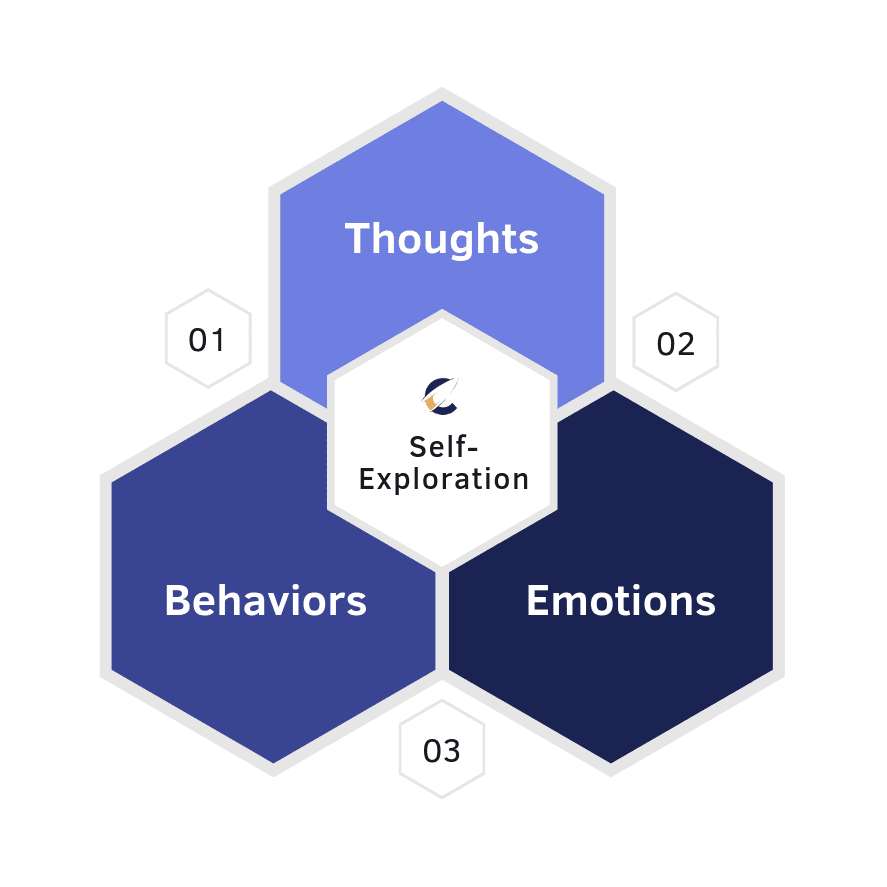 Through this self-exploration process, we start to tap into your potential. We work together to develop skills to add to your mental tool box. These skills might include things like communication, mental imagery exercises, focus, resilience training, emotion regulation, goal setting, and mind-body awareness. Sometimes, we forget to train our minds as much as we train our bodies. 
Cress Counseling & Consultation Services helps you give your mind the attention it deserves.
When Will I Start Seeing Results?
Typically, individuals start seeing results within 6 counseling sessions.
There are a number of factors that contribute to the effectiveness of counseling, including: good fit with counselor, readiness to self-explore, implementation of skills learned, and honest feedback to counselor. Frequency of sessions depends on how quickly and comfortably you want to move forward. You can schedule weekly, every two weeks, monthly, or as needed sessions. To check for current availability, contact us here!
The main goal of Cress Counseling & Consultation Services is to help you conquer mental obstacles. Once you feel like you have filled your mental toolbox with the skills you need to continue to move forward, we discuss what termination of services (or graduation of services!) looks like.